The Crier, Spotlight on the Council and Chapters, Social Media
The VCOC Crier is the Quarterly Newsletter of the Virginia Council of Chapters (VCOC), Military Officers Association of America (MOAA). Per MOAA Charter, the Crier Newsletter remains nonpartisan, all regards.
The purpose of the Crier is to tell the VCOC story. Each issue of the Crier includes officer contact information, feature articles, chapter spotlight section, VCOC schedule and sponsor recognition.
The Crier is scheduled to be published electonically in March, June, September and December. This noted, actual publishing and posting dates may vary.
Chapter input is most welcome, due to the editor on the 10th of the month prior to publication. Target publication dates are 10 Feb for March issue, 10 May for June issue, 10 August for September issue and 10 November for December issue; actual publication dates may vary. The Chapters and Council in the Spotlight section of the VCOC Homepage (below) allows for immediate posting of both Council and Chapter Stories. Provide stories for the Council Crier or the VCOC Homepage with supporting photographs to CDR Linc Smith, USNR (Ret) at: mvng288@aol.com.
spotlight on the Council and chapters
The Crier, Chapters and Council in the Spotlight, Sponsors
Col Douglas "Smash" Yurovich, USMC (Ret) President Mt. Vernon Chapter
As I did last year, I am writing this message on Memorial Day, reflecting on the many friends I have lost during my career in the Marine Corps, the may funerals attended, my assignment as the body guard to Arlington for my roommate killed in an aircraft mishap and my multiple attempts at providing solace and assistance as a CACO – Casualty Assistance Calls Officer.
This is a day of reflection for those that gave the ultimate sacrifice in the defense of our country. Veterans like the Navajo Code talkers and the Tuskegee Airman, along with individual Americans across all races, colors and creeds have contributed to the safety and security of this Nation since its inception. E Pluribus Unum.
As we "never stop serving" this great Nation, we as veterans can never let the sacrifices of current and previous generations of veterans be forgotten or lessened. It is our continued duty to them and their memory that keeps their sacrifice and legacy alive.
I want to congratulate all those in the Mount Vernon Chapter for winning both of the Col Marvin J. Harris Communications Awards for 2021, one for the Website and one for the Despatch. I thank you for your continued professional efforts in both of these communication mediums.
June Observances –
On Sunday June 6 we Observe D-Day when 160,000 Allied troops landed on the beaches of Normandy, France, to fight Nazi soldiers on June 6, 1944. General Dwight D. Eisenhower called the operation a crusade in which "we will accept nothing less than full victory". 
June 14 is the birthday of the United States Army, founded in 1775 and is the senior service. Flag Day is also the 14th of June and falls within National Flag Week, a time when Americans reflect on the foundations of the nation's freedom.
June 19th we remember all our Fathers and their contributions to our lives.
American Eagle Day is celebrated annually on June 20, the observance commemorates the day in 1782, when the majestic bird was added to the official Seal of the United States.
Final Thoughts:
May we forget freedom isn't free, "we all gave some, some gave all". May we all come together and enjoy the freedoms made possible by those who came before us and made the ultimate sacrifice for this Great Nation.
Never stop serving.
Semper Fidelis,
Smash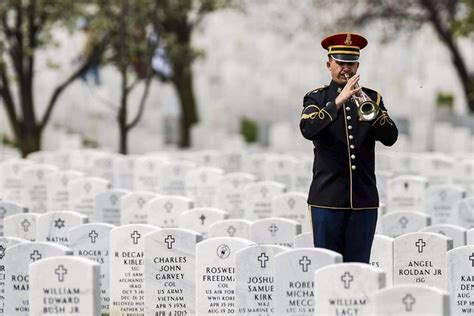 VCOC President installs Portsmouth Area Chapter at January Meeting 2022


VCOC President CDR Linc Smith, USNR (Ret) administered the oath of office to the incoming PACMOAA Officer Slate for 2022-2024 via the virtual Zoom Meeting platform on 13 January 2022.
Sworn in were COL Hal Hostetler, USA (Ret), 1st Vice President/Program Chair, MAJ Steve Watkins, USA, (Ret) Board Member; MAJ Sherry Ferki, USA (Ret), Second Vice President/Membership Chair and CDR Hans Sachse, USN (Ret), Treasurer. Not present, also sworn in, was Ms. Kay Watkins, Board Member.
View spotlight on the January 2022 meeting by PACMOAA Chapter President COL Bill Smith, USA (Ret) at below link:
From the President's Desk
Potomac Chapter Installs New Officer Slate
MOAA Vice President Council/Chapter and Member Support CAPT Jim Carman, USN (Ret) installed the incoming Potomac Chapter Officer slate, River Boat Casino, Colonial Beach, Virginia, 16 March 2022. The chapter luncheon also included a presentation by Capt Carman of the MOAA National Brief and an update on the Virginia General Assembly Session 2022 by VCOC President CDR Linc Smith, USNR (Ret). Pictured below: Top: MOAA Vice President Council/Chapter and Member Support CAPT Jim Carman administering oath of office to incoming Potomac Chapter Board. Bottom: MOAA Vice President Council/Chapter and Member Support CAPT Jim Carman, USN (Ret), Chapter President RADM John Sigler, USN (Ret), VCOC President CDR Linc Smith, USNR (Ret)
Mount Vernon Chapter Luncheon on May 14th to Feature Two Outstanding MOAA Speakers
From the Mt. Vernon Chapter Despatch Newsletter:
LTC Mark Belinsky, MOAA's Director for Currently Serving and Retired Affairs, and CDR Lincoln Smith, USNR (Ret), President, Virginia Council of Chapters (VCOC), spoke at the Mt. Vernon chapter luncheon meeting on Saturday, May 14th at La Fiamma Italian Kitchen, 6124 Franconia Rd., Alexandria, commencing at 12 noon.
LTC Belinsky retired in 2019 after serving 22 years. As a career Armored Cavalryman, he served in a wide variety of command and staff positions within the Army. His assignments include overseas tours in Afghanistan, Iraq, the Republic of Korea, and Germany. Belinsky has additionally served in the Department of the Army Inspector General Agency, the Army SHARP Ready and Resilient Directorate, and the Joint Center for International Security Force Assistance.
Belinsky's leadership assignments include: Operations Division Chief for the Sexual Harassment/Assault Response and Prevention (SHARP) Ready and Resilient Directorate, HQDA G-1; Commander of 2nd Squadron, 3rd Cavalry Regiment, in Fort Hood, Texas, and Afghanistan; Records Screening and Oversight Chief, Army Inspector General Agency; Deputy Division Chief, Follow-up Inspections, Army Inspector General Agency; and National Police Transition Team Chief in Samarra, Iraq. Belinsky Mark is a native of Oxford, Conn. He received his bachelor of arts degree in Political Science from Dickinson College and a master of science degree in Administration from Central Michigan University. He joined MOAA in September 2019. CDR Linc Smith served for 25 years as a
Surface Line Officer and as a Public Affairs Officer, retiring in 2006. Tours as a Surface Line Officer included service with International Peacekeeping Forces Lebanon, Operation Desert Storm, and on the USS John F. Kennedy (CV 67) and USS Miller (FF 1091). He became a Navy Public Officer (PAO) in 1995, after serving as the Naval Base PAO at Guantanamo Bay, Cuba during Operation Sea Signal. He hosted the radio show "Good Evening GTMO." In 1996, He became the final Public Affairs Officer on the USS America (CV 66), also returning to the USS Kennedy in 1996, this time as ship's PAO. He moved on to be a PAO at Bethesda Naval Hospital, Naval Sea Systems Command, North Atlantic Treaty Organization, and Supreme Allied Command Atlantic NATO (SACLANT), where he was stationed during Operation Enduring Freedom.
Linc currently hosts podcasts for the Update-1 Program at the National Press Club, Washington, D.C. and has served as co-host on the Nora Firestone Show, WKQA Freedom 1110 AM, Norfolk, Virginia. He also works in voice over recording and as master of ceremonies for charitable, veteran and community related events. He was elected to be the VCOC President in 2021. At the luncheon, LTCOL Belinksy provided the MOAA National briefing, with CDR Linc Smith providing highlight of the VCOC Homepage and most recent Council Crier. Mt. Vernon Chapter Luncheon briefing team, 14 May 2022, pictured below, top to bottom: Top Picture: LTCOL Mark Belinsky, USA, (Ret), COL Smash Yurovich, USMC (Ret), CDR Linc Smith, USNR (Ret).
Middle Picture: LTCOL Marl Belinksy USA (Ret) briefing, to include interactive question and answer session. Bottom Picture: LTCOL Mark Belinsky briefing Mt. Vernon Chapter.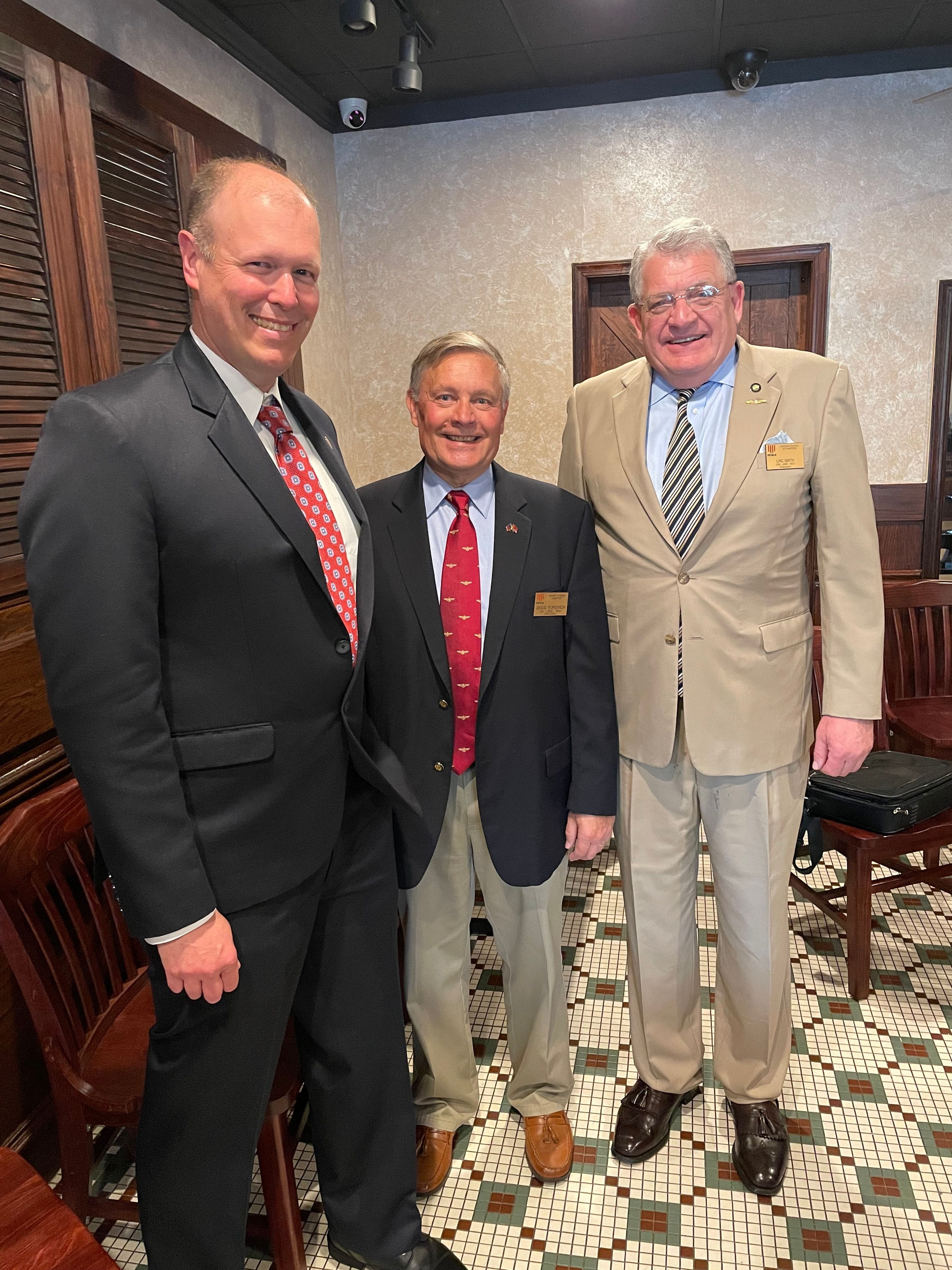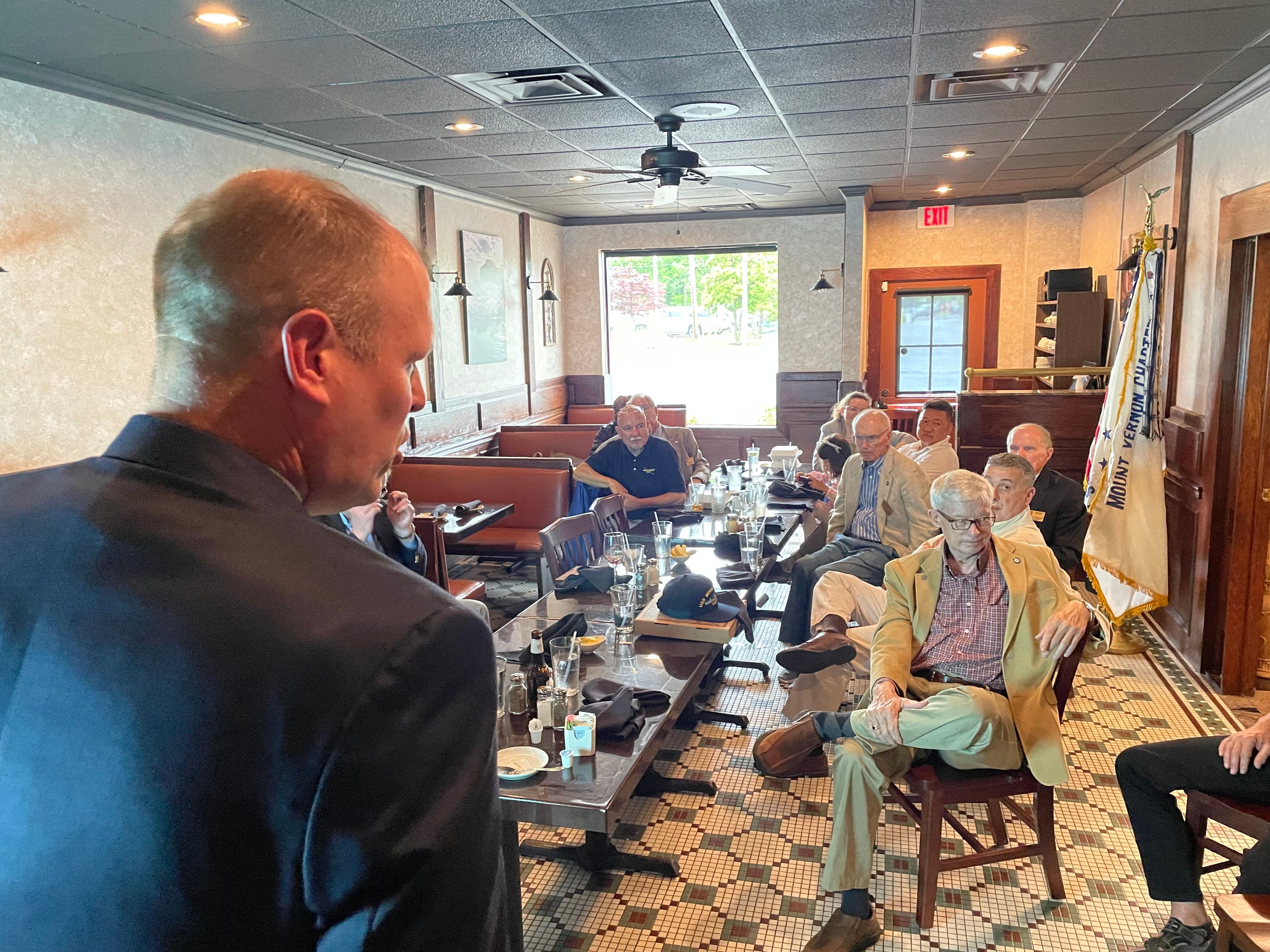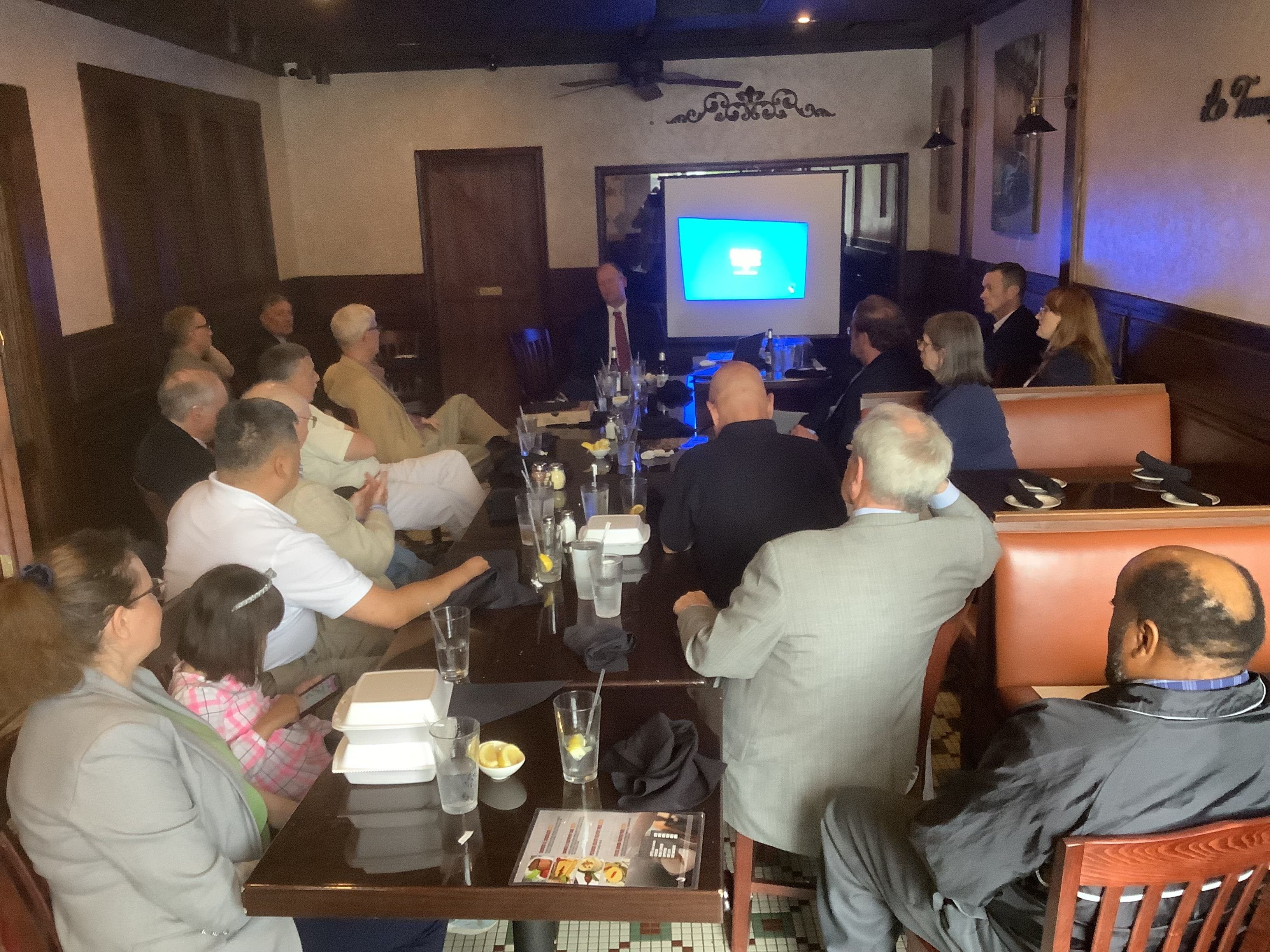 Richmond Area Chapter Award Drisko Scholarships
Col. Mark Rich, USA (Ret) RACMOAA President
The Richmond Area Chapter (RACMOAA) supports Twenty Six area Junior Reserve Officer Training Cadet high school programs. Each school submits a top cadet rising senior to be awarded a MOAA certificate and medal from RACMOAA. Presentations are made at the schools' military awards ceremony by a RACMOAA member, usually a board member. COVID 19 pandemic restrictions have limited these opportunities, but this year RACMOAA did very well. RACMOAA also awards up to four $1,000 scholarships through our Mel Drisko Leadership scholarship Fund. These awards are highly competitive and are made to graduating seniors planning to become commissioned offciers, who accepted in four-year colleges, universities, service academies, and ROTC programs. This year, RACMOAA awarded two Drisko scholarships. At the RACMOAA May members' dinner, our chapter highlighted the awardees. One awardee was unable to attend, as his school was holding their military awards ceremony the same evening of our chapter event. Awardee Cadet Ethan Henry was present, along with his parents, his grandparents (grandfather being a retired Army officer and RACMOAA member), and the James River High School Senior JROTC Instructor and his wife. An added bonus was a short presentation by one of last year's scholarship winners who just finished his first year at VMI. He was introduced by RACMOAA member and Senior JROTC Instructor from the student's school last year – Benedictine College Preparatory in Richmond.
Below: RACMOAA member LTC Owen Waltman, USA (Ret) presents Cadet Ethan Henry with the Drisko Award.
VCOC expresses continued appreciation to Patriots Colony in Williamsburg for ongoing sponsorship for both our annual VCOC Congressional Affairs Luncheon and Quarterly Meetings. View Patriots Colony Webpage here:
Patriots Colony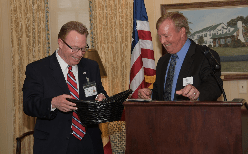 VCOC Presents Certificate of Appreciation to Patriot's Colony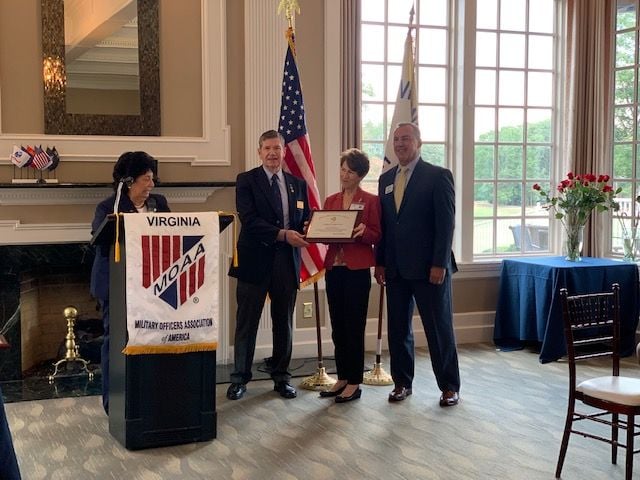 VCOC President Col Boyd Nix, USAF (Ret), and MOAA Vice President Government Relations Col Dan Merry, USAF (Ret) presented VCOC Certificate of Appreciation to Ms. Kathy Kammer in recognition of Patriot's Colony sponsorship of the VCOC, Biennial Luncheon and Awards Ceremony, 5 October 2021, Ford's Colony Country Club, Williamsburg, Virginia.
From the Patriots Colony Website: The Best in Retirement Community Living
Located in Williamsburg, Virginia-one of the country's best places to retire-Patriots Colony is a 55+ continuing care retirement community exclusively for those who share the common bond of service to our country, including officers in the armed forces and civil servants.
Set on 90 acres of protected woodlands, Patriots Colony is a senior living community that strikes the perfect balance of a serene, quiet community complemented by the convenience of city living. Your new neighbors are friendly, devoted former officers and civilian employees of the federal government who share the same life experiences and priorities and always leave rank at the gate.
The recently renovated Canon Community Center, which offers a myriad of dining, social, educational and wellness opportunities.
State-of-the-art fitness center and exercise programs.
The highest quality medical services you'll find at a retirement community due to our unique relationship with Riverside Health System.
Our own on-site medical center.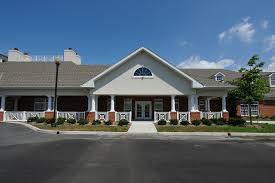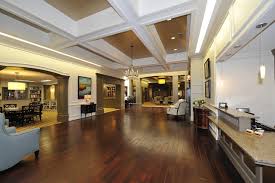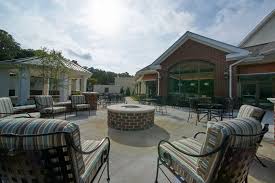 Central Virginia Chapter Hosts MOAA National Board Member and VCOC President
Above, Left to Right: Central Virginia Chapter President CAPT John Warnecke, USN (Ret) , MOAA National Board Member LTC Walter Smiley, USA (Ret), CVC Vice President and VCOC Secretary LtCol John Down, USAF (Ret), VCOC President CDR Linc Smith, USNR (Ret).
The Central Virginia Chapter completed its 2021-2022 social season with a luncheon at the Club at Glenmore, Keswick, Virginia, Thursday, 23 June. VCOC President CDR Linc Smith, USNR (Ret) provided a brief snapshot of recent VCOC activities, followed by MOAA's Council and Chapters Communications Chair, LTC Walter J. Smiley, Jr., USA (Ret) addressing the Chapter's members and luncheon guests.
Colonel Smiley highlighted MOAA's new five-year strategic plan, including an update on the work MOAA is doing in each of the focus areas of the plan. MOAA's six strategic priorities are:
Advocacy; Membership; Councils and Chapters; Philanthropy; Engagement; and Resources.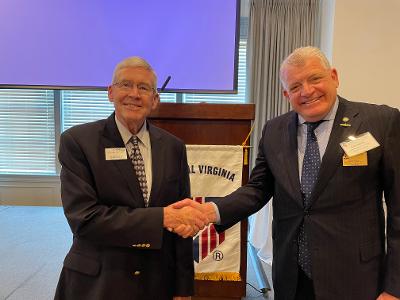 Above: Central Virginia Chapter President CAPT John Warnecke, USN (Ret), VCOC President CDR Linc Smith, USNR (Ret).