Why should i join a VCOC chapter?
Military Officers Association of America members experience a lifetime bond of officership. We take care of our troops and their families. MOAA is the largest and most influential Military Service Organization in the country. MOAA provides world class financial education and transition assistance. The MOAA scholarship fund has helped over 14,000 military children. More than 400 chapters across the country give back to their communities. MOAA leads the way in protecting your interests on Capitol Hill, advocating for the entire military community. If you believe in taking care of our troops, currently serving members, retired personnel, their families and survivors, we need you in their corner. Join at moaa.org.
Council and chapter information center
Meeting Schedule and Reports, VCOC Uniform and Resources
Meeting Schedule and Reports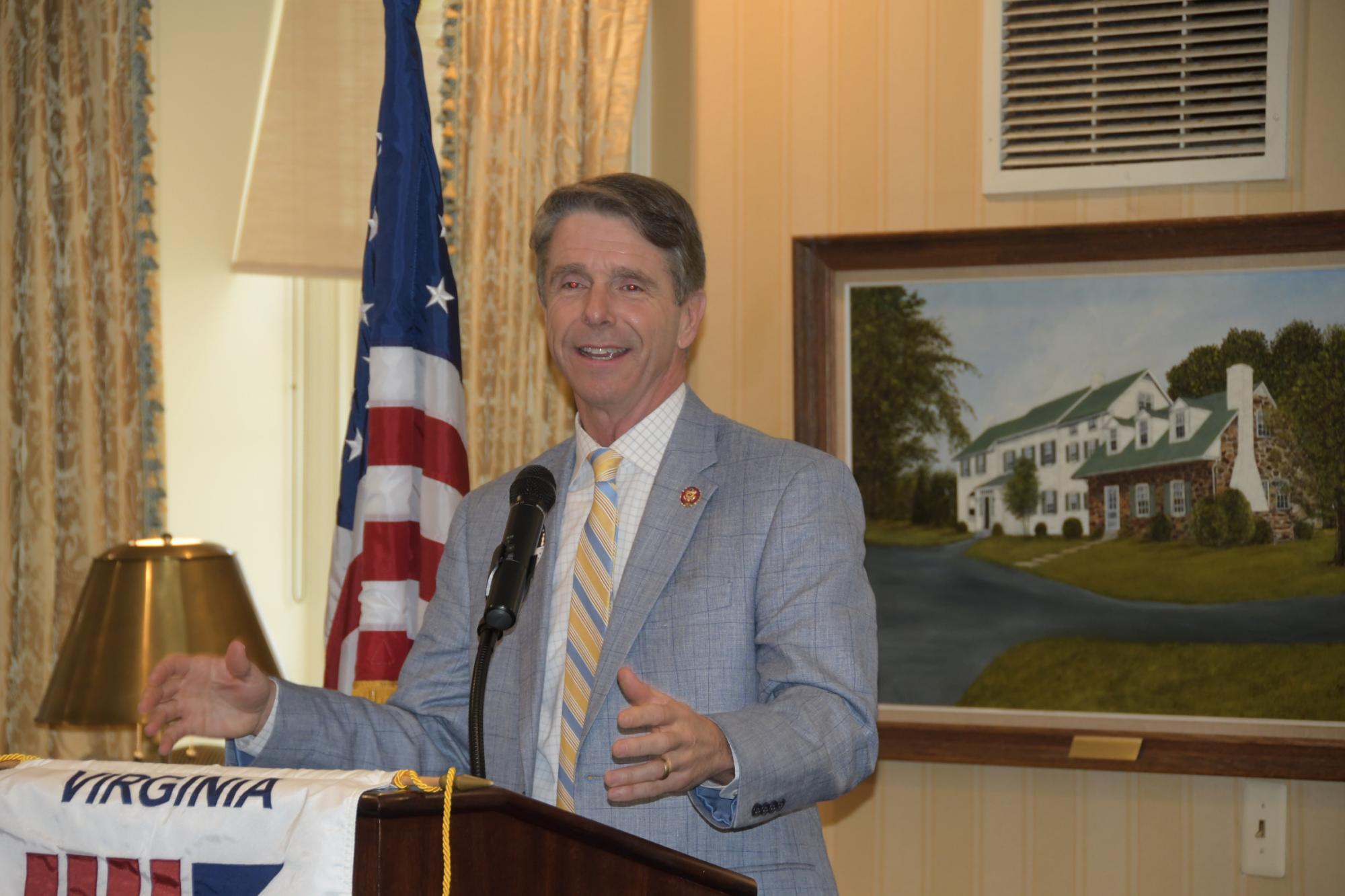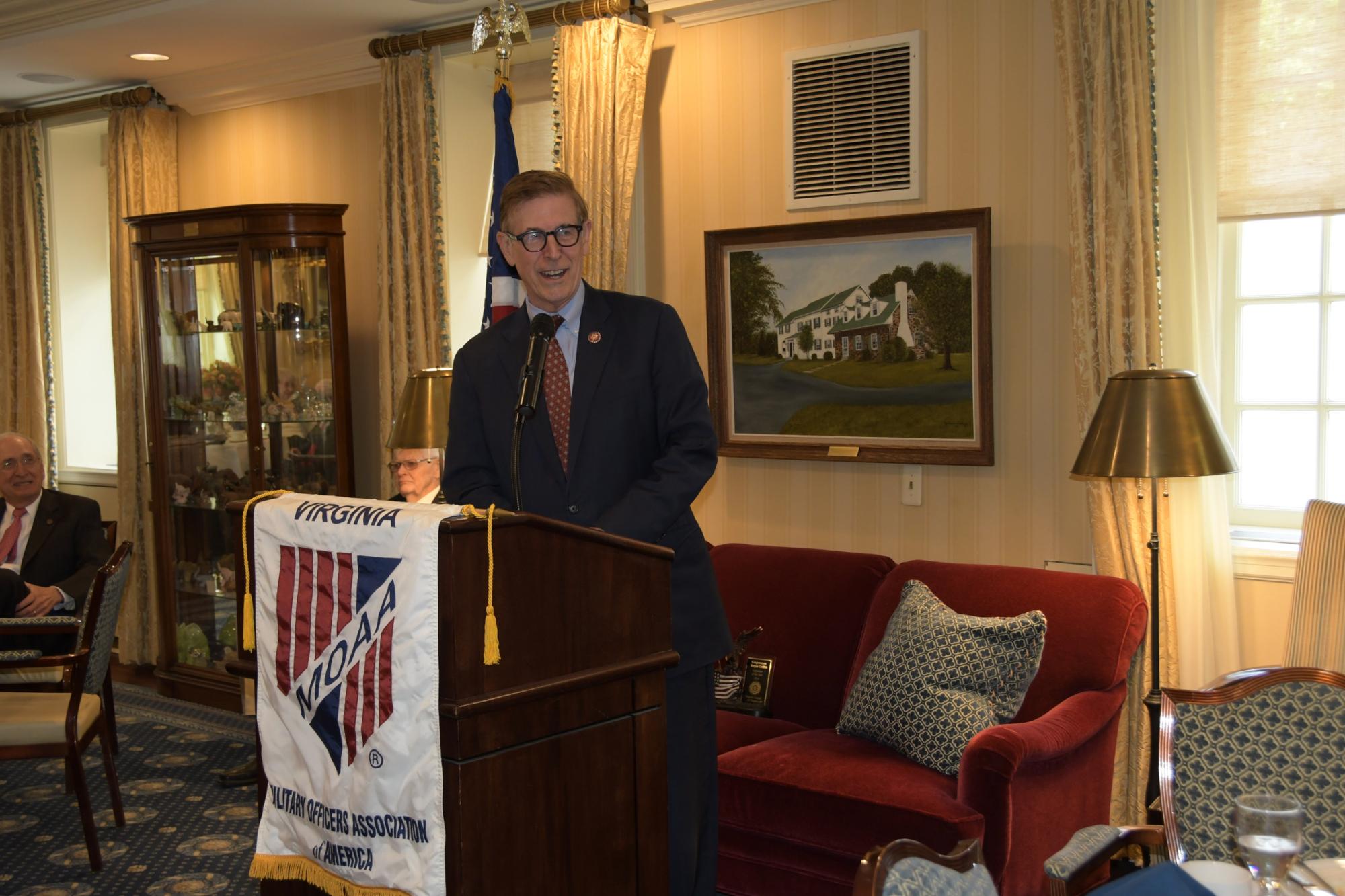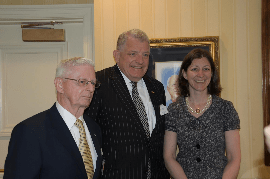 Overview
The Virginia Council of Chapters is scheduled to meet quarterly: January, April, July and October. The January and July meetings are scheduled as Zoom Virtual Meetings. The April and October meetings are scheduled as Hybrid Zoom Virtual and in person meetings at the Virginia War Memorial, Richmond, Va. Every two years, VCOC holds an expanded Biennial Awards Luncheon meeting, with officers elected sworn-in at the conclusion of the meeting. The VCOC Fourth Quarter Meeting and Biennial Awards Ceremony 2021 was an in person event, October 5, 2021, Ford's Colony Club, Williamsburg, Virginia. The luncheon included installation of the VCOC Officer Slate for 2022-2024, VCOC Memorial Ceremony, awarding of Virginia Legislators of the Year, MOAA President's Award, Leadership Awards and Outstanding Service Awards.
Who Attends
VCOC elected and appointed officers, Chapter Presidents, Chapter VCOC Representatives, Guest Speakers and Chapter Legislative Representatives attend. Other interested chapter leaders are welcome to attend, including Chapter Auxiliary Liaisons, Chapter Public Affairs Officers and Chapter Membership Chairs.
Legislative Break Out Session
Quarterly Legislative Affairs Committee meetings, which may be held on a date differing from VCOC Quarterly meetings, include time for Legislative Representatives from each chapter to meet. A follow on brief by the legislative affairs committee chairman to the council is provided at the Quarterly meetings
VCOC Annual Congressional Appreciation and Awards Luncheon
In addition to the Quarterly meetings, VCOC holds the Annual VCOC Congressional Affairs Appreciation and Awards Luncheon in April at the Capitol Hill Club, D.C. Virginia Delegation Members and staff, VCOC chapter membership, MOAA national staff, Virginia Department of Veterans Services and Patriot's Colony, who sponsors the luncheon, are among those who attend. The purpose of the luncheon is to honor the Virginia Legislative delegation (Federal and State), also present Legislator of the Year (Federal and State) and VCOC Minuteman Awards ( MOAA National Staff and VCOC Chapter awardees). With the restrictions of the COVID 19 Pandemic, the Congressional Affairs luncheon was combined with the VCOC Biennial Awards Luncheon, held 5 October 2021, Fords Colony Country Club, Williamsburg, Virginia.
Uniforms
When attending Virginia Council of Chapters functions, the prescibed uniform is as follows:
Blue suit or blazer and pants or skirt

White Shirt or blouse

Red tie, scarf or beads

MOAA Badge (logo)

MOAA name tag showing VCOC or chapter affiliation and title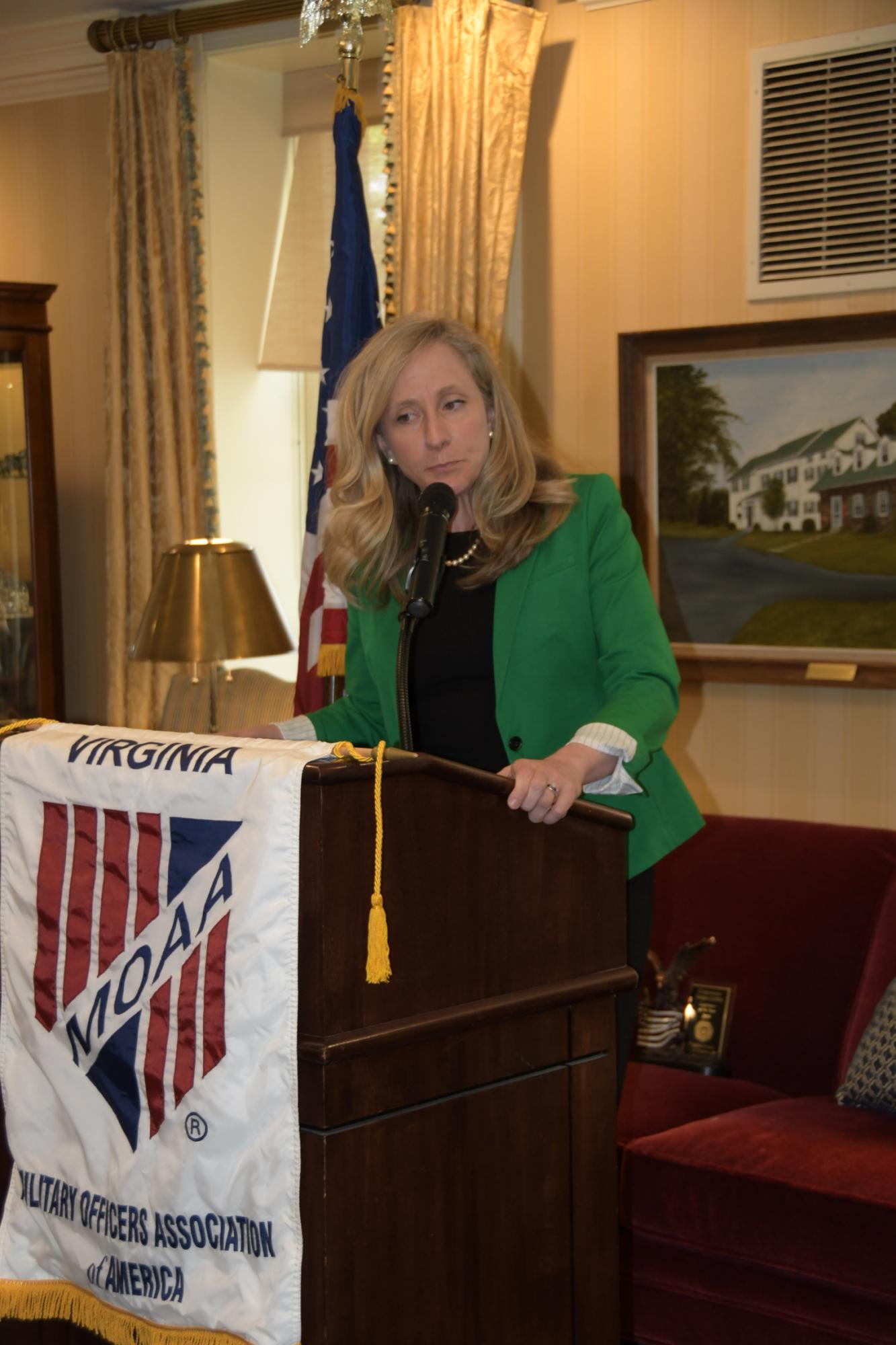 MOAA
For further MOAA National Council and Chapter resources, click here:
MOAA Council and Chapter Resources
Survivior Checklist
In order to assist our members in their time of need, be it for a surviving spouse or family, or some other emergency, click here:
Survivor Checklist
Weblinks and Phone Numbers
Click here
Legal Corner
COL Vince Cammarata, USA (Ret) VCOC Legal Counsel October 2020 Update:
MOAA Non Partisanship
Chaplain Corner
LtCol Ken Ruppar, USA (Ret) VCOC Chaplain
Chapter Prayer Suggestions
A Night to Remember
LtCol Kenneth M. Ruppar, USA (Ret)
VCOC Chaplain
On the night of February 3, 1943 the converted cruise liner renamed as U.S.A.T Dorchester was transporting 902 servicemen, merchant mariners and civilian workers to Army Base Greenland. It was one of three ships in the SC-19 convoy traveling the icy waters between New Foundland and Greenland, The area was known as "Torpedo Alley", a frequent hunting ground for German U-boats.
The ship's Captain had instructed the passengers to sleep with their clothes on and with life jackets close at hand. He anticipated protection from aircraft in the morning as the ship approached its destination. Shortly after midnight the Dorchester was the target of a German torpedo. It struck the engine room causing immediate catastrophic results. In about ten minutes the ship sank. 230 of those on board were saved. According to several survivors the efforts of four young Army Chaplains on board were a key factor in saving numerous passengers. They brought hope in the midst of despair on the dark, cold night.
The four chaplains were: LT John P. Washington, Roman Catholic; LT George L. Fox, Methodist; LT Alexander D. Goode, Jewish; and LT Clark V. Poling, Dutch Reformed. They moved quickly among the soldiers as they tended to the wounded and encouraged others to leave the ship. It is reported that they began distributing life jackets from a supply cabinet. Survivors also report that the chaplains then gave their own life jackets to soldiers. They were seen last standing against the slanted deck railing with their arms locked together. They could be heard speaking words of prayer as the ship dropped into the ocean.
As a result of this event several significant recognitions followed. The Distinguished Service Cross and Purple Heart were awarded posthumously on December 19, 1944 to their next of kin in a ceremony at the Fort Myer, VA, post chapel. Congress authorized a one-time only posthumous Special Medal for Heroism which was awarded by President Eisenhower on January 18, 1961. This special medal was intended to have the same importance as the Medal of Honor. The Four Chaplains also received recognition in 1948 when the US Postal Service created a 3-cent commemorative postage stamp.
This event is commemorated today in a former Navy chapel now noted as the the Chapel of the Four Chaplains located in the Philadelphia Naval Yard. The Four Chaplains Foundation continues to tell the story. It provides scholarships for students. An annual banquet provides recognition of individuals and organizations for acts of selfless service and interfaith cooperation.
The Army Chaplain School at Fort Jackson, S.C. has a wonderful stained glass window on display. The Chaplain Museum will make for a great visit when it reopens also.
The first Sunday in February is a day some congregations and some veterans organizations, especially the American Legion, commemorate this event. For more information on the Chapel of the Four Chaplains visit the chapel next time you are in Philadelphia or visit the website chapel@fourchaplains.org Phone number is (215) 218-1943.